Dirty Dryer Vents: A Bad Thing
Even if you regularly clean your dryer feed, lint can still accumulate in the vents. This can lead to poor airflow and can decrease the efficiency of your clothes dryer. That is the best-case scenario. The worst-case scenario would be that it leads to a house fire. We know these particles can collect on the interior of your dryer vent, so we go to work making sure they are totally removed. Not only can these items be a fire hazard, but they also contain some serious allergens.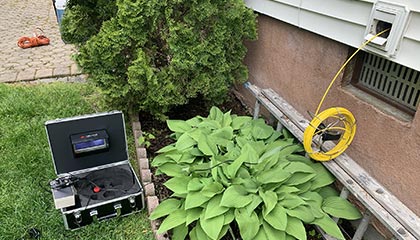 Why Is Our Service Even Necessary?
Our service is necessary because it will protect everyone in your building from getting any type of health syndrome from a poor dryer vent. Not to worry; our service is inexpensive and we will inspect your system to prevent everyone from getting sick or having any type of illness.
Why Choose Us?
Our dryer vent cleaning professionals are your friends and neighbors. We offer top-notch service, quality, and experience. Not to mention the fact that going with a local contractor who cares about their community means you are more likely to get better rates!
We also offer to our Aventura customers:
If you are looking for the best drying vent cleaning in the Aventura area, we are the ones to call. We will provide a completely professional procedure sanitizing your dryer vent exhaust hose consistently each time. It is definitely hot and dusty here in Florida, so give us a call and we get the dust out of your way!