Air Duct Cleaning and Allergies
You've cleaned the carpets, upholstered furniture, and mattresses, yet you, your family member or your employee still suffers from allergy or asthma attacks. Sometimes you need to look a little further. It's time to consider air duct cleaning, HVAC system maintenance and certified mold testing.
The air ducts in your home or office building take in the polluted air from the rooms you live and work in whenever the central air conditioner is running, so that the irritating particles end up landing in the air ducts and collecting there. We can't predict whether the allergens reenter the air to trigger asthma or allergy attacks, but our numerous satisfied customers feel that cleaning the air ducts helped them feel better.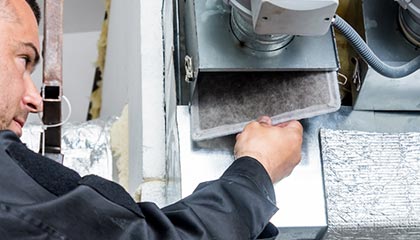 Residential and Commercial Cleaning
We are happy to offer our cleaning services for both residential properties and small and large commercial properties, from office complexes to hotels, schools or hospitals. Our technicians can service any duct type and layout, from simple systems in a single family dwelling to complex industrial air movers with multiple furnaces and ductwork across multiple stories.
For our residential customers, we also offer dryer vent cleaning. Blocked dryer vents are a leading cause of house fires. We can check if your dryer vent needs cleaning when we come for your air duct cleaning appointment, and take care of it for you while we're there.
Want to know what's in your ducts before you decide? Schedule your free air duct video inspection today 305-677-2508
Related Services: