To prolong the life of your boat's vinyl seats and keep them stylish, it is advisable to have them regularly cleaned. Boats or yachts vinyl seats require expert help as cleaning them by yourself can be a bit tricky. You will need to apply the right techniques, cleaning solutions and let them dry properly. If not, spots may permanently stick, and the seats start emanating a bad odor. To avoid this, locate an affordable local boat cleaning service provider.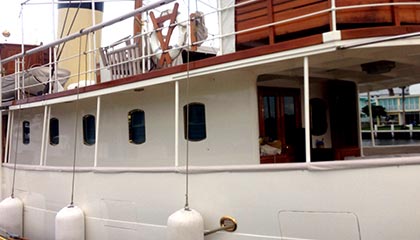 Need An Expert?
Sunbird Carpet Cleaning Aventura has got you covered. We offer the latest and modern vinyl boat or yacht seats cleaning solutions. Our services can be accessed in any area within Aventura, Miami-Dade County, FL.
Why Us?
Our services are:
Professional
Affordable
Eco Friendly
Local and Efficient
How Do We Go About It?
Once you contact us, we shall recommend a suitable cleaning method and give you a free estimate. According to your schedule, our team of experts shall then come and apply the right cleaning techniques, using suitable solutions. Our methods include green cleaning, steam cleaning, deodorizing and sanitizing among others.
To find out more, get in touch with us today.