Why Choose Us for Cleaning Boat Interior?
When you call a local company, you can be sure we are up to date with the weather conditions, and how to get to your marina quickly. We know what type of cleaning service the interior of your boat or yacht needs. Our service is professional, and our cleaning crew is thorough.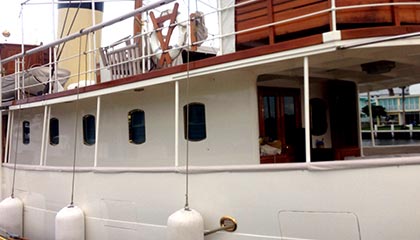 It is important to keep the upholstery clean and in great condition. We want to keep your furniture fresh while facilitating the removal of fish, blood, and grime. Your microfiber carpet deserves to be smelling fresh while you travel.
Professional Approach
We use steam cleaning method and green cleaning solutions for real suede, leather, and velvet. Our enzyme treatment includes a chance to deodorize and shampoo while sanitizing the entire vessel. Also, we can do scotchgarding to protect your boat's interior.
Our team is close to you so you can get the local and timely service you need. You should trust only professionals to care for your boat interior and upholstery cleaning.
We are that service in Aventura, Florida that wants to get the interior furniture of your boat or yacht spotless. Call us today for a free estimate.