How Often Should You Do Air Duct Sanitizing
If one of your family members has allergies or asthma, it's recommended to do air duct sanitizing at least once a year. However, you may need to do so more frequently. This will depend on several factors which include pets, local weather conditions, the latest renovations, and home cleanliness. In case of doubt, call a professional for a quick inspection.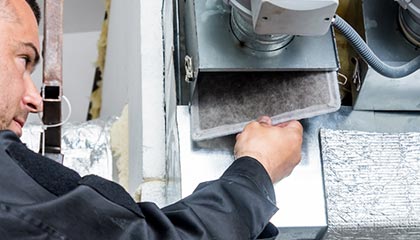 Is Air Duct Sanitizing Safe?
There have been mixed reactions as to whether duct system sanitizing is safe or not. According to the Environmental Protection Agency (EPA), there are some concerns about sanitizing agents being spread throughout the home rather than remaining in the air ducts. On the other hand, many companies still maintain that duct sanitizing is essential for eliminating mildew, mold, and bacterial growth.
Reasons to Hire a Professional to Sanitize Your Duct
When it comes to duct sanitizing, you should call a professional and never try to DIY. A professional understands the required methods and solutions in the cleaning process. If you DIY, you may end up buying harmful products that might bring serious health problems to your family. Also, professionals have the required tools and equipment for the task. If you hire them, they'll come fully equipped. Finally, professionals have the necessary experience and skills to do the task in no time.
In conclusion, it's essential to remediate mold, mildew, all germs and bacterium to prevent various health issues in your home. If you're a resident of Aventura, FL and you need a professional to sanitize your air ducts, Sunbird Carpet Cleaning Aventura air duct cleaning - is the best solution. For more information regarding our services, you can contact us to get a free estimate.